The luscious Bell is best known for her role in Heroes, and the short lived but critically lauded Veronica Mars, which I believe was about the woman who gave her name to the famous candy bar. You may also have seen her in " Forgetting Sarah Marshall," a comedy starring Jason Segel and his penis, and "Pulse," a horror movie in which mobile phones take over the world.
None of that matters of course. What does matter is that she's blonde, blue eyed…
…and one of the few women who can wear a pair of braces without looking like that lesbian who came to fix my boiler last year.
Oooh, look at me! Don't i have a gorgeous smile!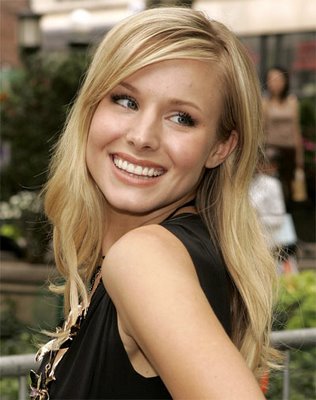 And here she is being puzzled by a camera…