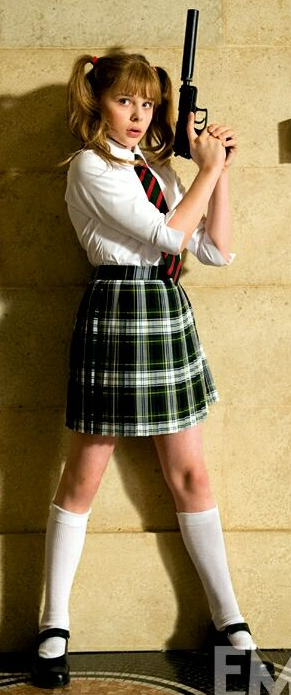 After her Teddy Bear was kidnapped young Mindy decided to take matters into her own hands. Digging into her dad's armory, she grabbed every gun in sight, used a GPS hidden in the little bear's head to find his captors, detonated some Semtex to blow the hideout's door off it's hinges and by the time Cuddles the Bear was back in Mindy's arms, over twenty bear-hating scuzzbags lay dead.
"I love my Teddy, and anyone who messes with Cuddles messes with me." she told Mike Wallace in a recent 60 Minutes report.
A movie based on Mindy's shocking case is due soon- read more about it at Empire so that they won't sue me for using their pic.