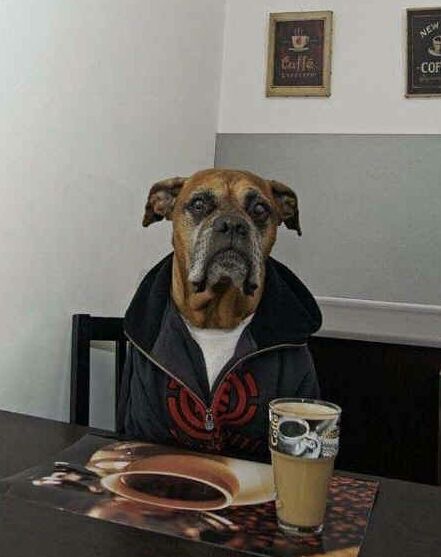 A little known member of The Lost Generation  was poet Charles Bowkowski, who was kicked out of the group after biting Ernest Hemingway on the foot.  Hemingway had told Bowkowski that his epic poem "Where The Trees Have No Name," was nothing more than a cheap imitation of "Under Milkwood," something which Bowkowski found especially galling given that "Under Milkwood" hadn't been written yet.
Bowkowski had settled in Paris after spending two years as part of the Messenger Dog Corps during the First World War. He later wrote in his autobiography "The Fleas And I", that  "It was mindless slaughter, slaughter and insanity, the battlefields were hell on earth – there were severed dog limbs and squeaky toys everywhere."
Disgruntled by his treatment after the Hemingway incident, the poet returned  to America, where he became Professor of Comparative Literature and Post-Modern Sophistry at Princeton University. Bowkowski, whose sense of smell had started to fail him, died in 1967 after accidentally eating three pounds of chocolate, having apparently mistaken them for Hemingway's foot.