Who says waste disposal has to be boring and utilitarian? Not the wackjobs who designed these chunks of porcelain, that's for sure.
This one I would simply be afraid to use. It looks like it's about to grab my wiener, and what it has in mind i don't even want to think about…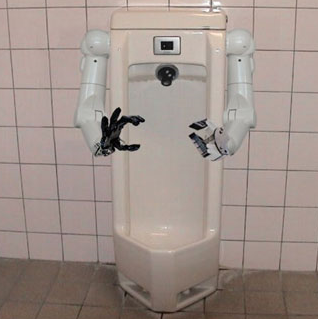 I believe this is the one that Elvis was sitting on when his heart went Kaboom. I tried finding the coke stains but they seem to have been either cleaned off or snorted up by one of his band members…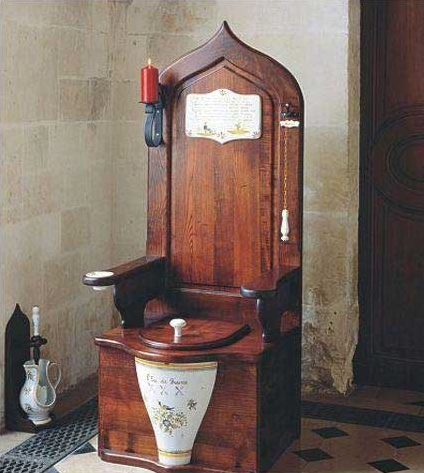 I'm not sure what the hell is going on here, but I suspect that simply by posting it I am offending one religious minority or another. Also, it seems to be holding a camera so unless you want a very embarrassing Facebook moment i would stay clear of it…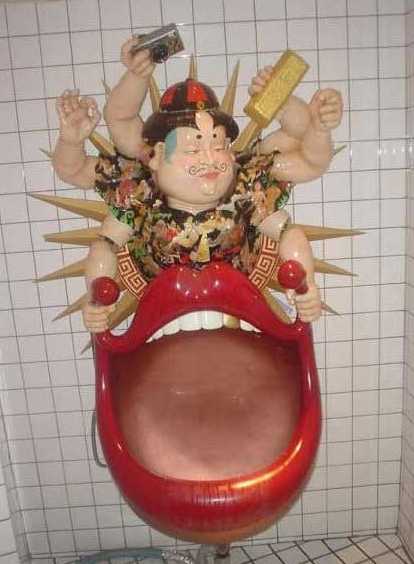 Whoops, this one isn't exactly a toilet but she came up in the searches, and you have to admit that her career is definitely IN the toilet…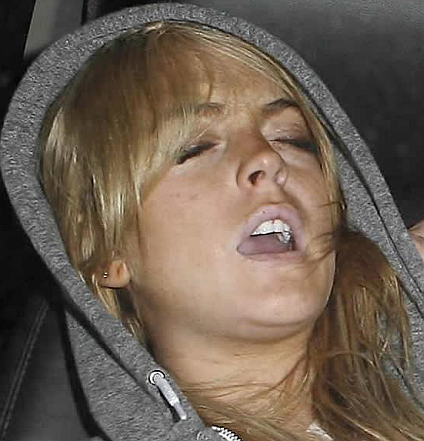 This one looks like something cooked up by the Marquis DeSade for a nice quiet evening at home and is probably the kind of thing guaranteed to wake up young Lindsay there…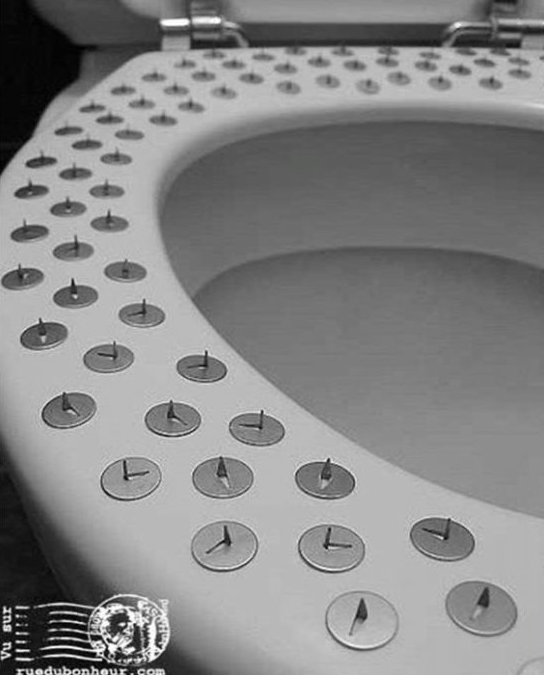 Funny, i always thought what George W was full of was the other stuff…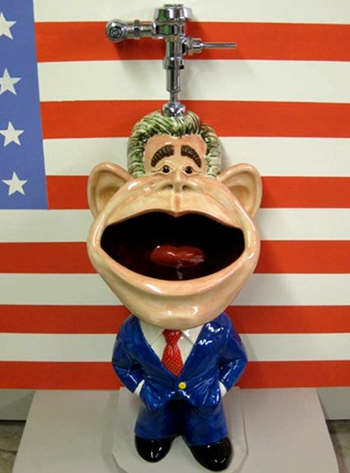 Now this one would definitely offend certain religious persuasions. And even though i haven't been in a church since the last time it rained really hard, i doubt even i would tempt fate by pissing on a nun…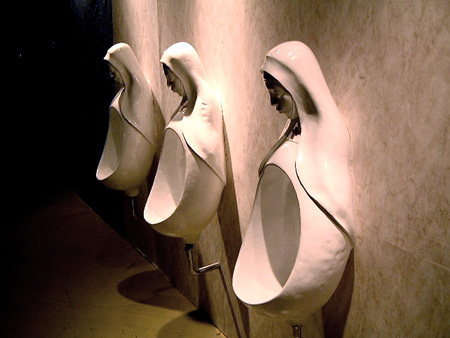 Open up and say "Aahh!" For some reason these remind me of  our once redheaded friend…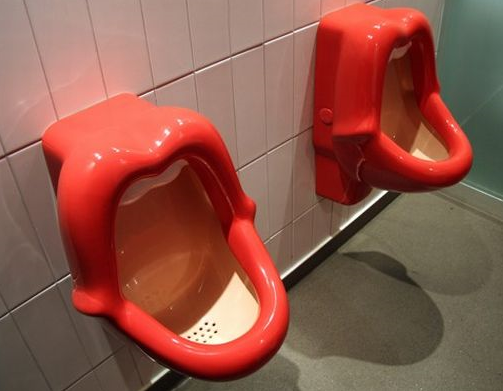 This last one seems to be running away after committing some sort of sporting foul. On the other hand who knows – perhaps it's just pissed on a nun!