This week's pocket-sized portion of cheesecake is a little blonde something with the unlikely handle of Elizabeth Harnois — who the hell names their kid Elizabeth these days? Harnois mostly bounces around the small screen, but she also pops up in the occasional cinematic offering like the dark comedy "Pretty Persuasion" and the horror flick "Solstice."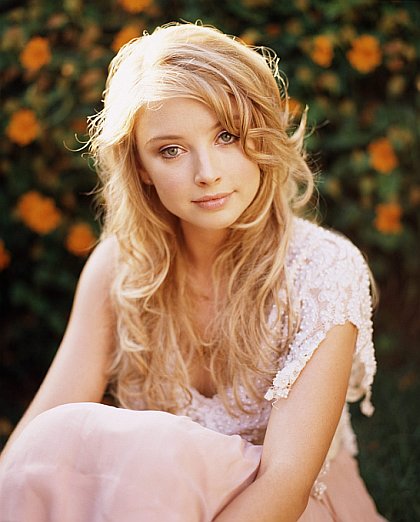 Currently she can be seen in CSI, which almost (but not quite ) makes me want to watch it, and at one point she starred in her own series, the indescribably lame "Point Pleasant," in which she played the devil's daughter. One would expect that a show about an unwittingly satanic teenager from New Jersey would carry enough angst to make things interesting, but the show was not so much pleasant as tedious and it bit the dust after less than one season. In fact, it was so mind numbingly boring that were it not for that gorgeous face I would have thrown the DVDs away after watching the first episode. As it is, I eventually sold them on EBay to a guy who ended up suing me for causing him emotional anguish and the loss of  2 dollars and 35 cents. But back to the devil girl from New Jersey — here she is trying valiantly to look all scary and Antichrist-y…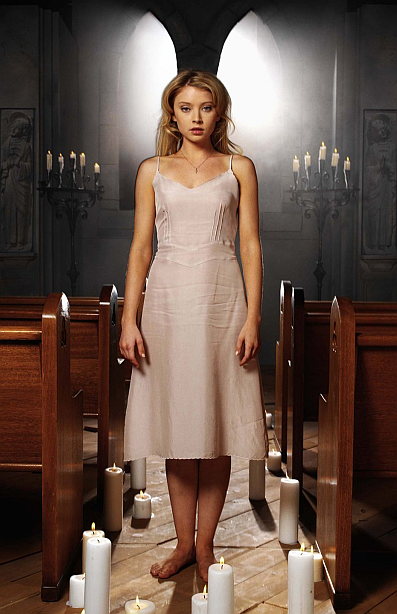 Below we have a still from the aforementioned "Solstice," in which she plays a girl who is constantly being attacked by a mudpack…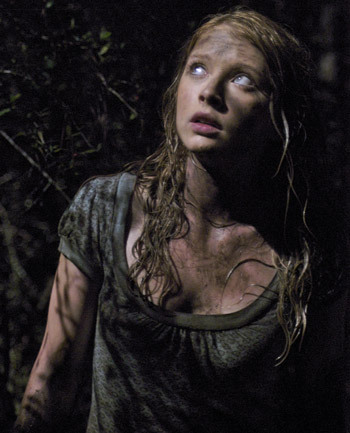 As a result of these ceaseless attacks, our little blonde cutie spends a lot of this movie in the shower…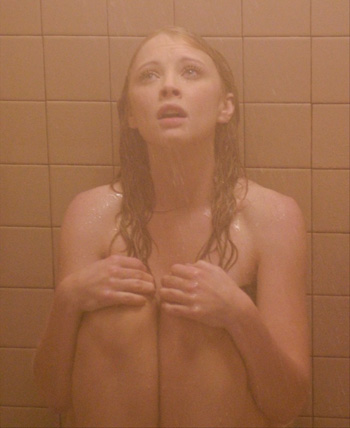 In this candid snap Harnois seems to be on the lookout for something or someone dangerous — my guess would be either a paparazzo or a rogue mudpack.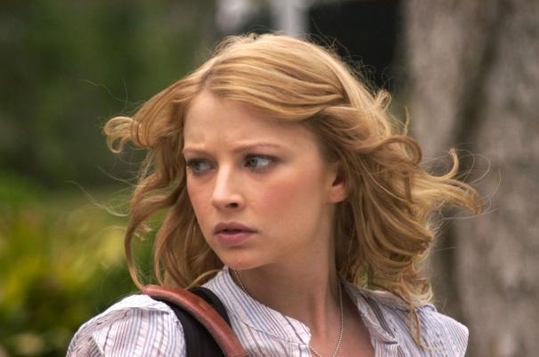 And in this one she is trying to avoid another mudpack attack by pretending to be a brunette, a tactic that worked until Janine Glockenspiel, a rival cheerleader who has hated Harnois since High School, told the mudpack what she was up to.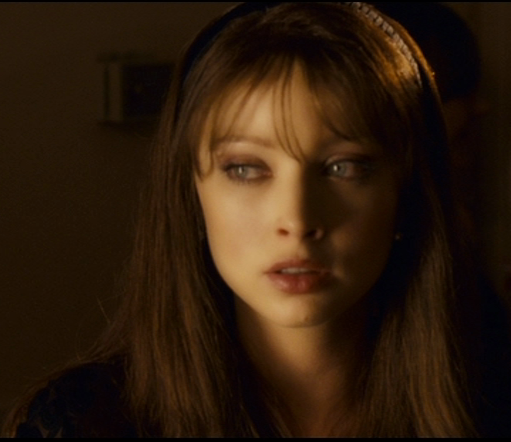 Thanks to this long-standing and bitter feud, poor Elizabeth ended up getting yet another mud-drenching. Either that, or this is what happens when you use really cheap hair dye…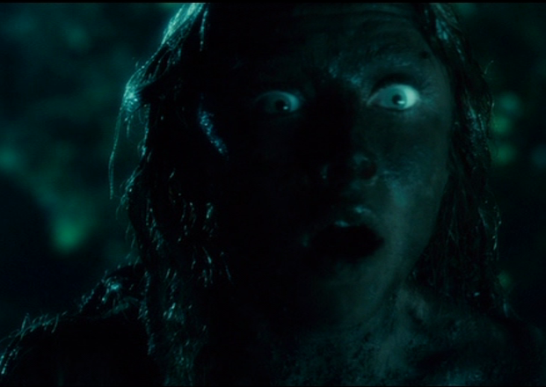 But life can't be all about making movies, can it now? Knowing that all work and no play makes Jane a dull girl, Miss Harnois makes sure to keep up with her hobbies. Here we see her setting a fire…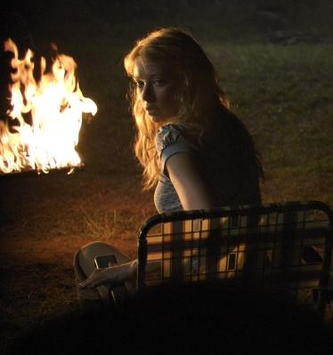 Another of Harnois' little pastimes is driving around the countryside looking for lakes in which she can stand knee-deep, while looking enigmatically attractive and wearing what seems to be one of Martha Washington's nighties…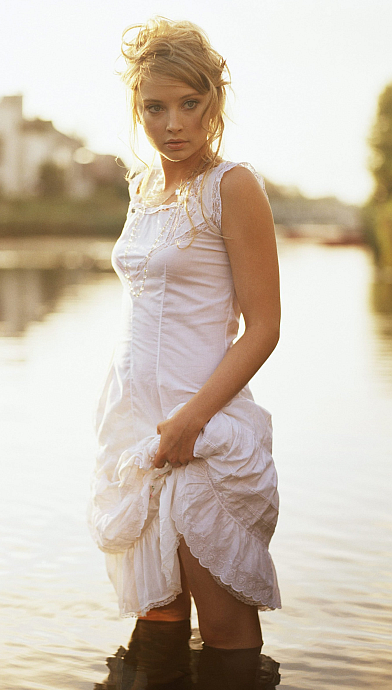 At other times, Elizabeth just likes to while away the hours gazing at the stars, an activity she has always had mixed success with, primarily due to her unfortunate habit of some times practicing it in the daytime…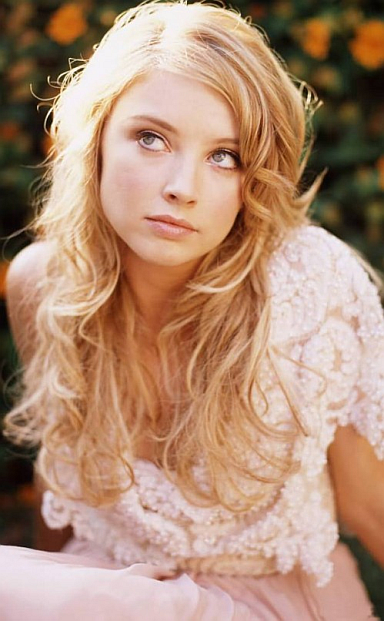 And finally here is a picture of Miss Harnois playing with her doggie — I couldn't find one of her playing with her pussy.