This week's featured female is some crumpet from Down Under — an antipodean hottie, a koala-smooching, kangaroo-riding descendant of England's criminal class. In other words an Australian.
Probably best known for 30 Days Of Night, a horror movie in which a small town is decimated by hordes of accountants, George has also played a walking organ bank in the rather grisly Turistas, a bewildered housewife in the remake of The Amityville Horror, and a woman trapped in a Sisyphean nightmare in Triangle. But don't go jumping to the conclusion that Miss George is a one trick pony who prances around only in horror movies — she has also starred in Zombie Lobsters from Beyond the Grave, The Night My Head Ate Itself, and Devil Duck from Cleveland.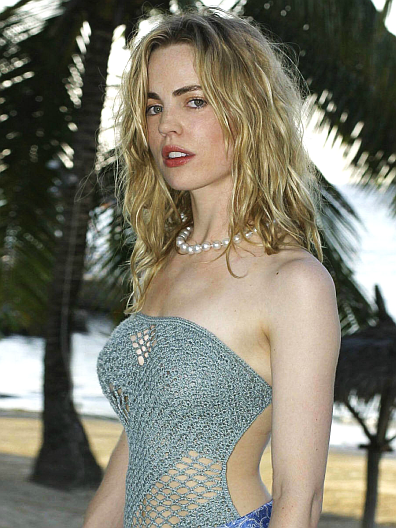 The bunny-toothed beauty began her career on one of those unbelievably tedious Australian soap operas meant to hypnotize daft housewives into buying more crap than they need. This one was called "Home and Away" — presumably because watching it made small children want to run away from home. Or slaughter their parents. Or both…
But nobody's perfect and with a mouth like that you can't help but forgive her. Yes, that mouth. A mouth that seems to whisper softly and sensuously "Yes, ohhh yes. I'm… er… a mouth…"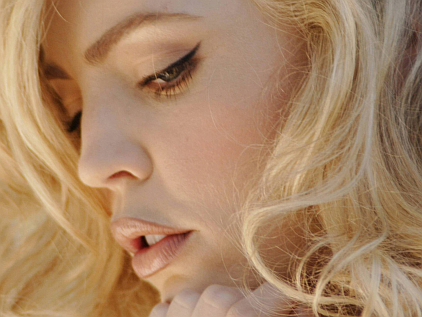 A little known fact about Melissa is that shortly after moving to California in her early twenties, she was involved in a bizarre ménage-a-trois with Daffy Duck and Wile E. Coyote. The unconventional relationship came to a bad end when Melissa developed a fat fetish and ran off with Porky Pig.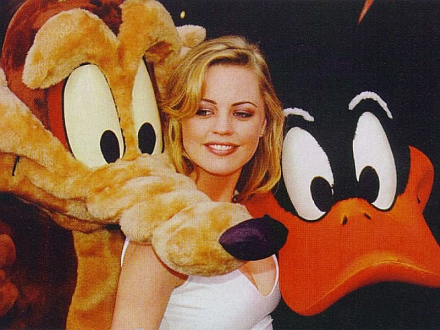 Quite the athletic little thing, George was at one time a national champion in "Dunk The Pigmy," a bizarre Australian sport which involves tearing around a well – greased skating rink, while thumping people with a stuffed platypus and tossing dwarves through basketball hoops. Here she is trying out for the female lead in Dr No — she didn't get the part, mostly because she turned up for the audition several decades too late.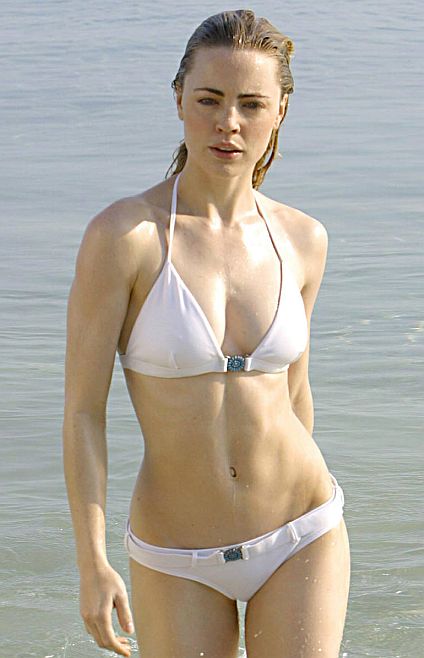 Apparently the reason Melissa quit the noble sport of "Dunk The Pigmy" in favor of acting is that she felt bad about all the violence involved. Here she is confessing her sins to a priest who is obviously thinking "What a dwarf-tossing jerk!"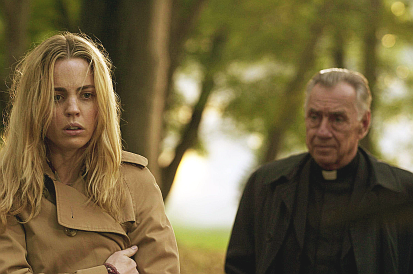 And here she is, being stalked by Todd Hudson, a deranged Beverley Hills green grocer who was convinced that she had once cheated him out of a cabbage — what he was doing inside the cabbage has never been explained. As you can see, Hudson is wearing an old sack of potatoes on his head, a fact which accounted for his inability to get within three feet of his quarry. Every time he tried to sneak up on her, George would scream out "Oh my god, I smell moldy potatoes," and run to the nearest police station.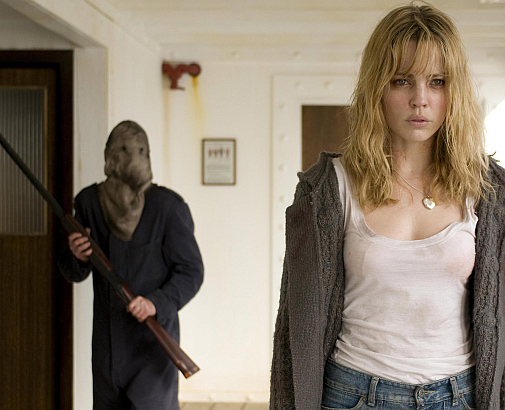 But on to more pleasant matters. Here she is at the start of a saturday night out with the girls…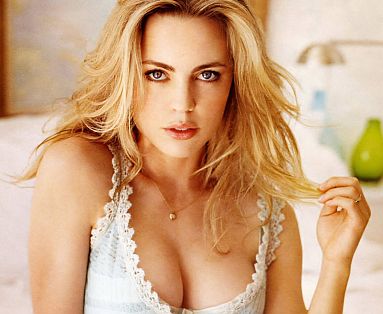 And here she is a few hours later. Oh, dear! Oh well, I guess we've all been there. Not me of course, I'm a teetotaler, but I'm sure all the drunken degenerates out there know what she feels like…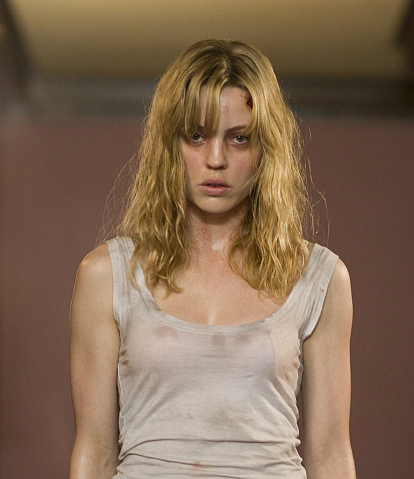 Presumably because she was exhausted from saturday night's booze-fuelled debauchery, Melissa then went home and fell asleep on top of the dog. Why she put on an excessive amount of makeup and slipped into some sort of military outfit first is anyone's guess…