For all its many fine qualities, HBO's vampire drama-southern gothic-porn movie hybrid True Blood has a problem – it's full of pretty men, but women, not so much. The one striking and welcome exception to this distressing situation is a certain red-headed, creamy-skinned concoction by the name of Deborah Ann Woll.
Before landing the role of baby vampire Jessica Hamby in True Blood, this salacious slathering of feminine allure seems to have appeared in nothing of note, except perhaps for her cutting-edge portrayal of King Lear while studying at the USC School of Dramatic Arts – the first time anyone had played the mad monarch as a young Chinese woman.
Obviously, the first pic has to be of Jessica Hamby, nice Christian girl turned cold blooded creature of the night –  a transformation so slight as to be almost unnoticeable…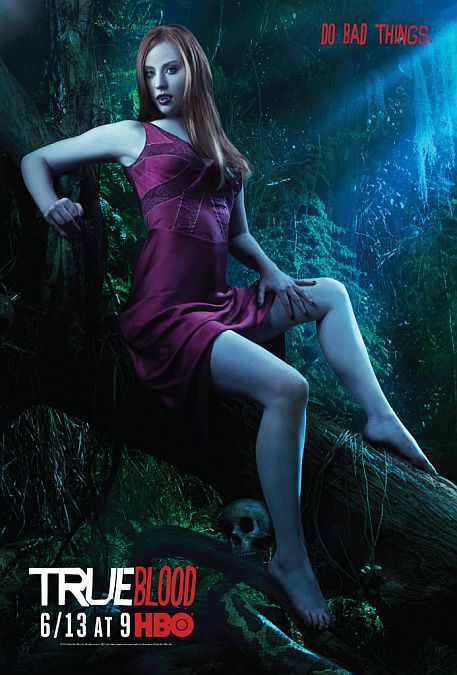 Pretty, and I like the skull and the Bayou lighting, but it lacks, shall we say, bite. Here's the lovely pair missing from the previous pic…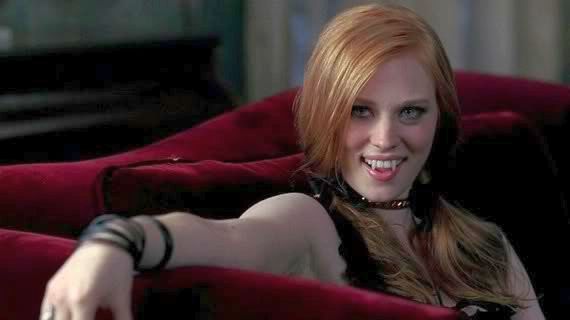 Now you see 'em, now you don't…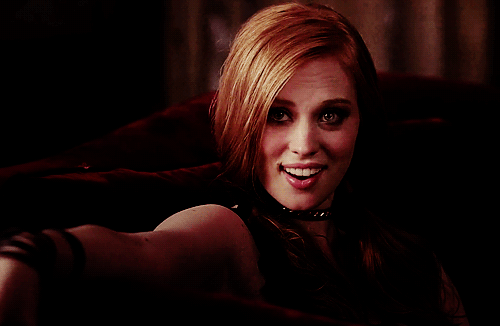 And speaking of lovely pairs…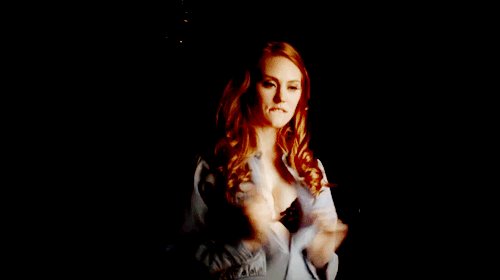 Here we have Baby Jessica chillin' with daddy. They seem to be discussing the legal drinking age – or the utter crappiness of the beverages on offer, if the look on Jessica's face is anything to go by – while contemplating a couple of four-packs of Tru Bloods…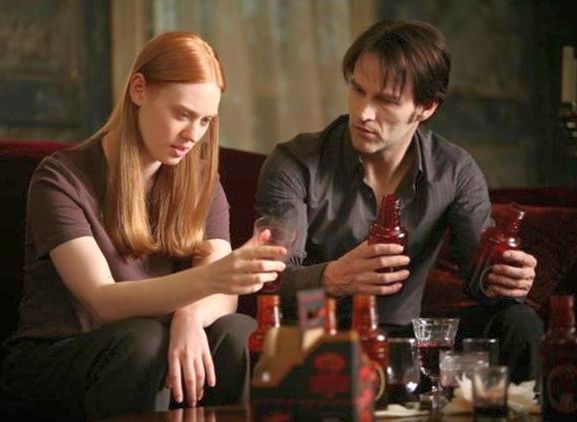 And here she is opening up a Tru Blood all by her self. I don't know why she has a pen in her hand, perhaps she couldn't find a straw…
In this one she appears to be making sexual advances towards a Shifter. Either that or she's putting one of those stupid neckerchief things on some helpless dog. Either way, it just aint right…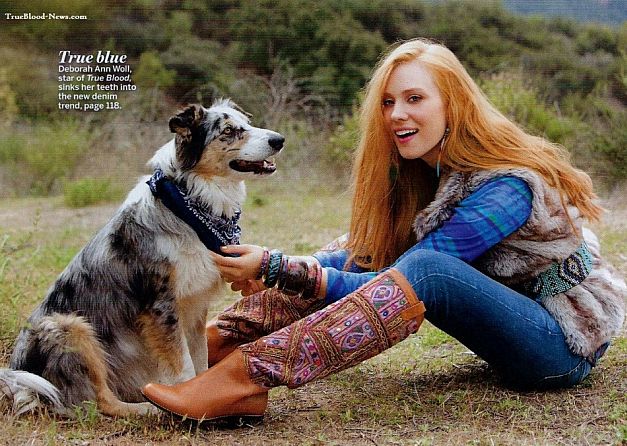 Here we see young Deborah heading for a fancy dress party dressed as – what else – Little Red Biting Hood…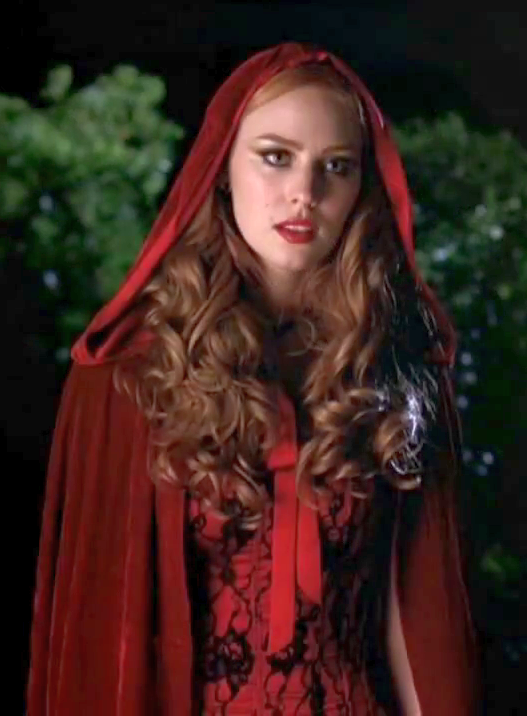 And now it's Little Red Stripping Hood…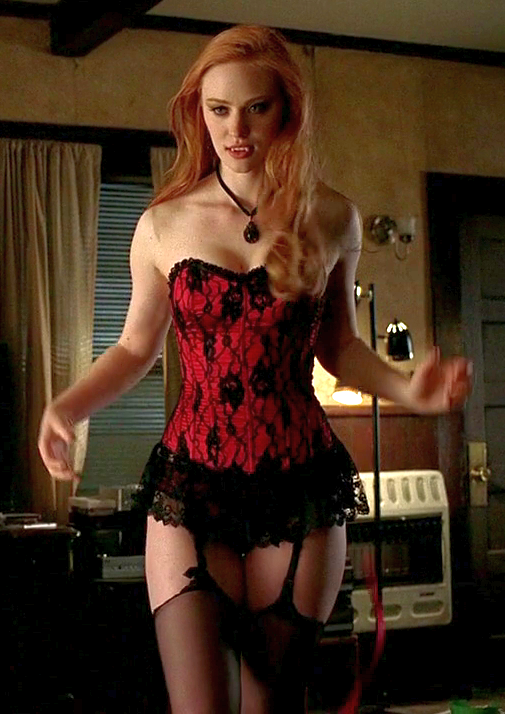 If the puzzled looks on their faces are anything to go by, in  this one Woll and co-star Ryan Kwanten are trying very hard to figure out which of them is prettier…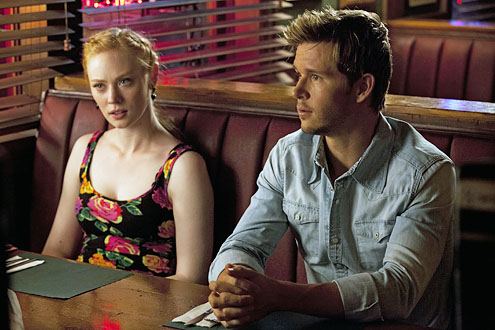 This is easily the weirdest photo of Woll on the net. I don't know what the hell is going on here, she looks like she has a small red octopus clamped to her face!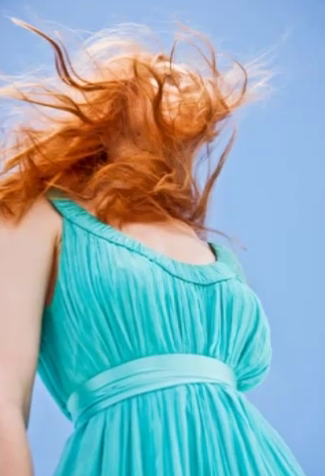 Deborah seems to have quite an appetite, and when there aren't any necks around she will resort to all sorts of bizarre eating behavior. Here she is trying to vampirize her own fingernail…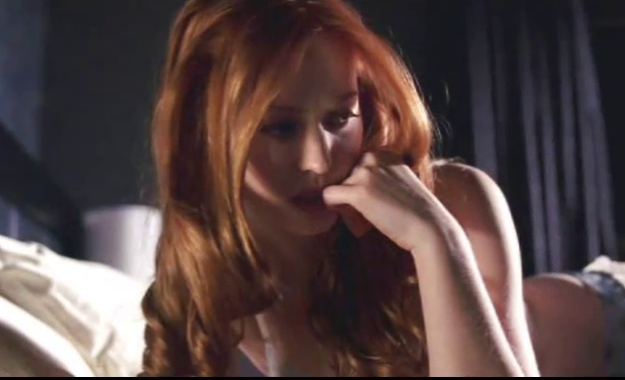 And as if that weren't bad enough, in this one she is trying to vampirize a defenseless glove! Is nothing safe when this girl is around?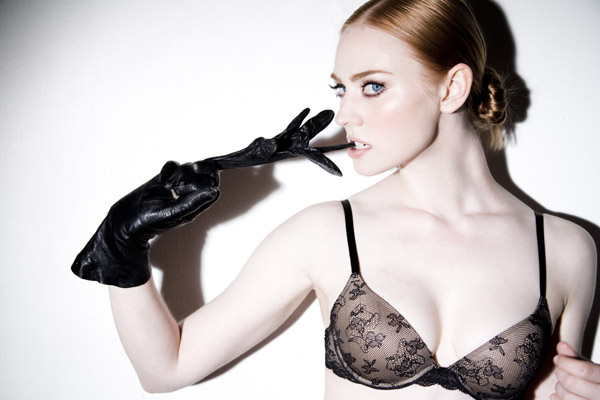 And here she is lying in bed with what appears to be her mobile. If the expression on her face is anything to go by she's probably thinking "I wonder if this thing is edible?"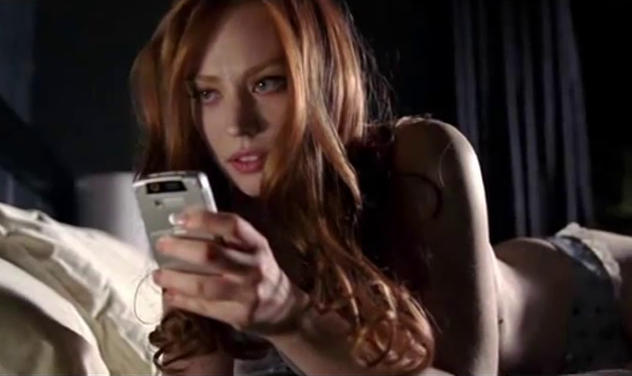 Of course, no one is perfect, not even the pretty girls. Deborah, for one, tends to be rather crap at makeup, having a tendency to apply her lipstick several inches too high…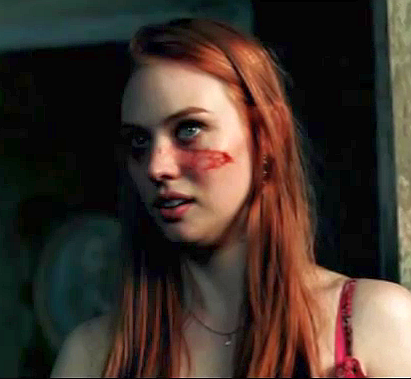 And when I say she's crap at applying makeup, I mean reeeeaaally crap…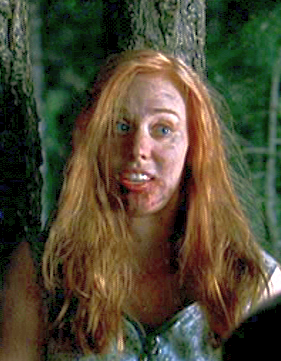 In this one she has apparently just uttered the kind of word not allowed on TV, though on HBO I can't possibly imagine what that word would be…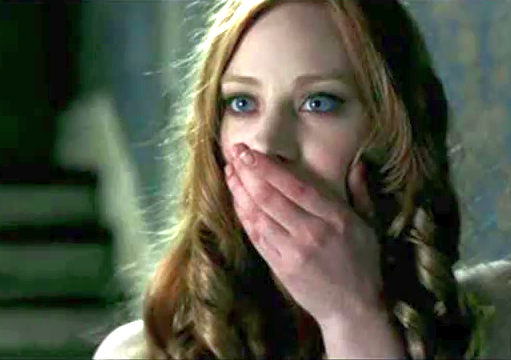 She has more serious flaws than bad make-up application and swearing, though. If this candid pic taken at an upmarket women's boutique is anything to go by, she likes to shove things up her ass  while in public spaces!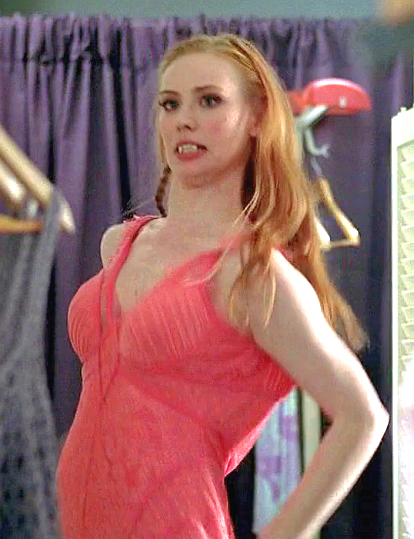 Still, one can forgive a foul mouth and gross, public displays of sexual exhibitionism when a girl can look this good with a minimum of makeup. As is so often the case, the pretty ones look best without buckets of paint on their faces. Stupid earrings, though…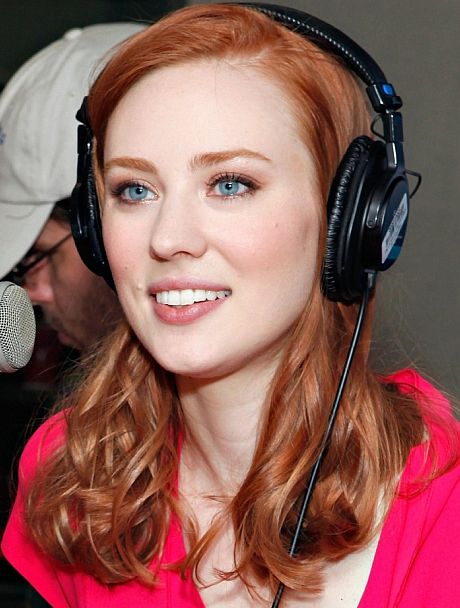 Amongst Deborah's other redeeming features are also a couple of hidden talents. First one is that she can make this seriously wacked-out face….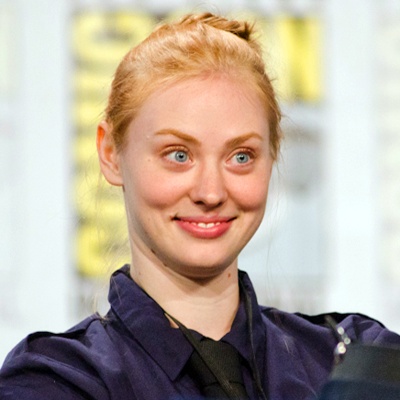 And the second one is that she does a killer impression of Woody Allen…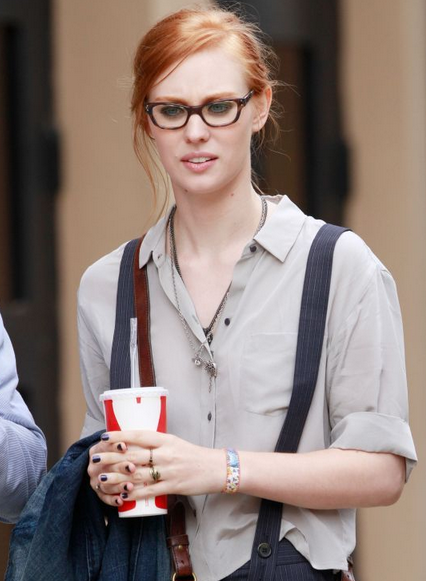 And of course, Deborah is just thrilled to be Random Goofiness' Hot Chick of the Week…